US Retailer Accidentally Ships Xbox One Pre-Orders
Microsoft reacts by banning consoles, pulls down YouTube Videos, followed by damage control.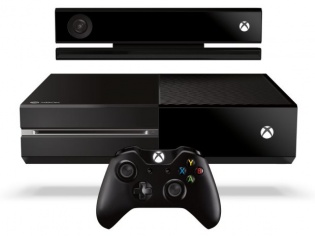 Twitter user going by the handle Moonlightswami had Microsoft PR buried deep in damage control over the weekend, when he managed to upload unboxing videos of the Xbox One console, a good two weeks before its launch date. Mind you, this wasn't a developer console flicked off an unsuspecting, well, developer, but an actual retail unit. Apparently, US-based retailer Target prematurely shipped Moonlightswami's pre-ordered console.

André Weingarten, a New York-based college student wasted no time taking to his Twitter account to post first impression about the console. By the time his posts stoked gamers' curiosity en masse, Microsoft's PR machinery came down upon his YouTube unboxing video like an anvil. The video was taken down citing a copyright violation, whereas his console was banned from connecting to the internet for good measure as well. Needless to say, Twitter didn't take well to Microsoft's clampdown, especially when a user, who paid full money for his console got his console banned for a mistake by a retailer.



Microsoft had a change of heart just a day later, and stepped in with damage control. It looks like the company seems to have learnt its lessons following the string of bad press and PR fiascoes plaguing its upcoming console. According to a Kotaku report, Xbox Live's Director of Programming Larry "Major Nelson" Hryb assured Weingarten that the ban was temporary and will be revoked days before 22nd November launch. Microsoft then attempted to mitigate its Orwellian response by unbanning his YouTube unboxing video. As an icing on the cake, the company has promised to sponsor Weingarten a seat at the Xbox One launch event as well.

The console maker, however, didn't uplift the console ban. Justifying the decision on his blog, Major Nelson said Weingarten's console was banned because, "...we are still putting the finishing touches on our games, UI and online services, as well as confidential partner and media agreements, these consoles units will be restricted from connecting to Xbox Live until closer to our launch date". Well, looks like Microsoft will have to ban a lot more consoles because according to a Kotaku report, Target has shipped around 150 consoles prematurely. In the meantime, Weingarten's Xbox One has been reduced to playing Call of Duty: Ghosts in the offline mode.