Forget Wi-Fi, Say Hello To Li-Fi | TechTree.com
Forget Wi-Fi, Say Hello To Li-Fi
Light bulbs do more than light the way.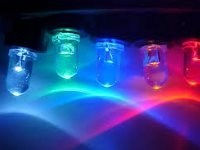 Chinese scientists have figured out how to use light bulbs for transmitting data signals, instead of traditional Wi-Fi based on radio frequencies.
Interestingly, four computers can be connected to a one-watt LED bulb. A light bulb with special embedded microchips can produce data rates as fast as 150 Mbit/s (183 KB approx). The research team headed by Chi Nan, an information technology professor with Shanghai's Fudan University, in collaboration with the scientists from Shanghai Institute of Technical Physics of the Chinese Academy of Sciences are dubbing this technology Li-Fi or Light Fidelity technique.
Why LiFi?
- It's cost effective.
- Current WiFi equipment is expensive and low in efficiency.
- Energy utilization rate much lower than current technology.
However, Li-Fi is a long way from commercial success. "Wherever there is an LED lightbulb, there is an Internet signal. Turn off the light and there is no signal. If the light is blocked, then the signal will be cut off", said Chi.
Apparently, the principle of Wi-Fi and Li-Fi techniques are the same. Users will not need additional equipment, except adjusting their current internet settings under Li-Fi. Ten computers with Li-Fi kits will be exhibited at the China International Industry Fair 2013 next month in Shanghai.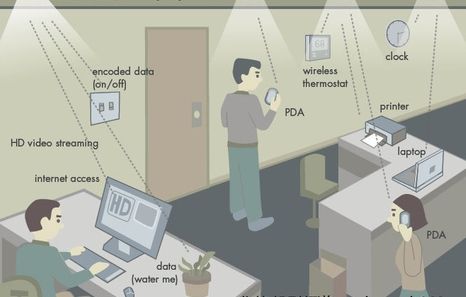 Image source: Xinmin Evening News
TAGS: Science