3 Killer Xbox 360 Deals For This Diwali
Microsoft really knows how to spoil us.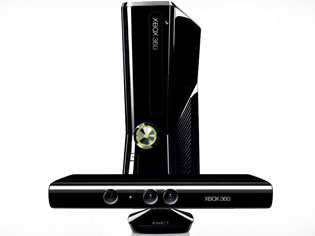 What would be a perfect gift for someone who loves gaming, without burning a hole in your pocket? An Xbox 360, with some awesome bundles!
Unlike some companies which need more than a hint, Microsoft really knows how to sweeten a deal this Diwali season — along with Xbox 360 console they are throwing in many free games this Diwali. And no the games aren't just throwaway freebie games either. Due to the dollar fluctuation, Microsoft is said to be refraining from cutting the cost of Xbox 360 consoles.
Xbox 360 Kinect 4 GB Deal Offers: (Rs 26,990)
The Xbox 360 Kinect 4 GB bundle already comes with Kinect Adventures in the box. However, Microsoft is throwing in Fruit Ninja + Forza, OR you can choose Disney Adventures + Your Shape Fitness Evolved. To further sweeten the deal, you'll get FIFA 2014 starting around 12th October. Keep on an eye out, as these bundles may take time to percolate.
Xbox 360 250 GB Deal Offers:
Xbox 360 250 GB Core Bundle (without Kinect) + Darksiders 2 + download tokens for Batman Arkham City, Halo 3, and Gears of War 3. Yes, these are full games and not demoes just to lure you in. This will set you back by Rs 24,990.
If you want Kinect also, go for Xbox 360 250 GB with Kinect bundle that comes with Kinect Adventures + Kinect Sports 1, Dance Central, and Minecraft. Get it for Rs 34,990.