Samsung Launches Curved-Display Phone GALAXY Round In Korea | TechTree.com
Samsung Launches Curved-Display Phone GALAXY Round In Korea
The 5.7-incher is priced at 1,089,000 South Korean Won (approx Rs 62,000).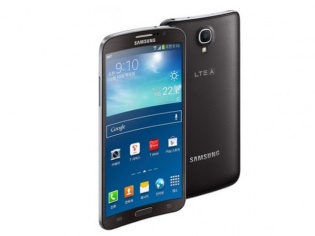 Samsung has announced its latest iteration, the Samsung Galaxy Round - "the World's first commercialized full HD Super AMOLED flexible display"

Contrary to what International sites including Cnet.com are reporting, Samsung's GALAXY Round isn't a flexible phone. While you can say that the phone comes pre-folded, but you can't flatten it. Why? Because a phone may have a bendable screen, but the battery and circuitry are still rigid. The speciality of this device is that it sports a concave screen. Besides a fancy 5.7" Full-HD AMOLED screen, the phone is pretty much like the Note 3. The new phone still features the trademark (uninspiring) plasticky design. You get the faux-leather texture on the back. In terms of innards, the Korean version of GALAXY Round is powered by a Snapdragon 800 chipset clocked at 2.3 GHz. Other specs include a 13 megapixel camera, 3 GB RAM, 32 GB internal storage, and microSD card slot.
The phone runs Android 4.3 (Jelly Bean) with Samsung's home-brewed TouchWiz on top of it. There's something called Roll Effect (quite a creative name) that enables the user to check information such as the date, time, missed calls, and battery by tilting the device when its locked. For music, the Bounce UX enables users to control their music. Finally, the Side Mirror feature enables users to gain access to list of the album content with a left and right tilt.

The phone Samsung GALAXY ROUND is available in Korea with Brown for The Samsung Galaxy Round will be available in Luxury Brown for 1,089,000 South Korean Won (approx Rs 62,000). There's no word on when it will be rolled out to the rest of the world.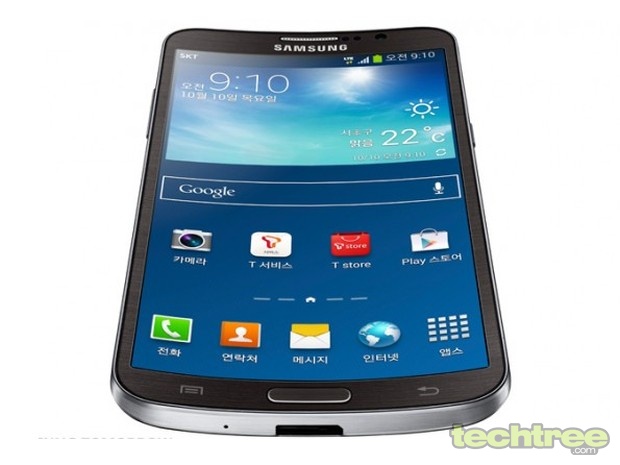 TAGS: Mobile Phones, Android, Samsung, GALAXY