Nokia Opens HERE Maps For Crowdsourcing In India
Finnish brand takes the "best-of-both-worlds" approach for consistent, relevant and precise mapping data in the country.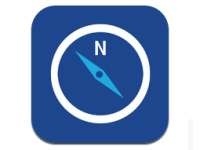 Time for local Nokia fanboys to turn cartographers, as the Finnish brand is all set to launch a "community mapping pilot program in India, the first major country where HERE will combine its industrial data collection methods with a crowd mapping initiative". In an official press release, Nokia has decidedly taken a "best-of-both-worlds approach to ensuring that its maps consistently provide the freshest, most precise and locally relevant information".
The initiative will bring together a team of over a 1000 locals who will help Nokia hand-picked experts from universities around the country; including names such as Mount Carmel College in Bangalore and the SAL Institute of Technology in Ahmedabad, to add Point of Interest to crack the Indian geographical code.
Nokia adds: "Using Map Creator, a HERE tool that allows people to add missing streets, bridges, points of interests (POIs) and other information to the map, these local experts can share insider knowledge of the areas they know like the back of their hand and, in turn, put their communities on the map. To maintain accuracy and ensure map quality, HERE has built a community map moderation system that allows both our HERE team as well as the community at large to verify edits before integrating them into the base map. Once integrated, these changes will become available within days to all users across the wide range of HERE customers, including automakers, personal navigation device manufactures, mobile device makers and web and enterprise clients".
Now, mapping a country like India is a Herculean task in itself. Addressing monikers change from town to town, so such crowdsourced mapping techniques will surely help. Nokia is not the first to get into crowdsourcing for mapping data, Google's recently-acquired venture known as Waze has been doing the same. Also, this is the third such effort happening in India, Google India's Mapathon 2013, and Maharashtra Government's venture being the first two.