The Real Voice of Siri | TechTree.com
The Real Voice of Siri
You won't believe who it is.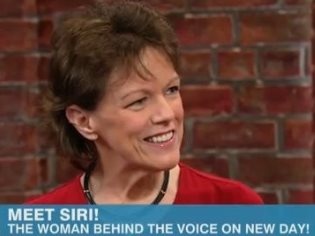 Just as Madonna famously sung "Who's that girl?", many geeks equally wondered who the voice of iPhone Siri is? CNN has uncovered the real "person" behind Siri.
"I'm the original voice of Siri", says Susan Bennett, a professional voiceover artist who lives in suburban Atlanta. "Who's Siri?" you ask, don't be silly, everyone knows she's Apple's voice-activated virtual "assistant" introduced back on 4th October, 2011, with the introduction iPhone 4S (yes "S" is for Siri not for "Steve").
Apple is Mum
Apple will neither confirm it and nor does Nuance (makers of Dragon, the naturally speaking software company) that provided Apple Siri tech, but apparently Ed Primeau, who is an audio forensic expert confirms that it indeed is Bennett, "I believe, and I've lived this for 30 years, no two voices are the same...They are identical -- a 100% match."
Looking at her as 40-year-old woman and not just a machine voice, it does makes us feel guilty (and downright embarrassed) for all the profanities, and dirty talk we've had with Siri. Eeks!!