Advertorial: Sony Xperia Z1 — The Best Of Sony For The Best Of You | TechTree.com
Advertorial: Sony Xperia Z1 — The Best Of Sony For The Best Of You
The world's leading camera in a smartphone.
*The following post is an advertorial.*
Combines the very best of Sony's technology in a slim, waterproof and beautifully designed Android smartphone
True compact camera performance through combination of Sony's award-winning "G Lens", large 1/2.3-type 20.7MP "Exmor RS for mobile" CMOS image sensor and "BIONZ for mobile" image processing engine
Innovative suite of Xperia Camera Applications that deliver unique experiences including live social broadcasting
Immersive viewing experience via Sony's TRILUMINOS® Display for mobile and X-Reality™ for mobile
Unrivalled ecosystem of applications, accessories and companion products
Touted as the best-looking Android phone by some reviewers, Sony Xperia Z1 packs the very best of Sony's technologies, entertainment and wide range of companion products, with a unique and ground-breaking camera experience into one device.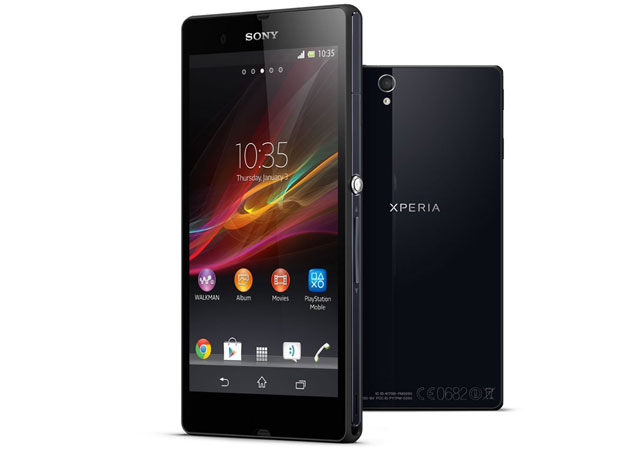 The world's leading camera in a smartphone
The elegant, 5" Xperia Z1 is the latest addition to Sony's premium Z series of products and brings Sony's proven world-class technologies to the smartphone like never before - including the very best of Sony's camera expertise. Xperia Z1 features Sony's award-winning "G Lens" with a 27mm wide angle and bright F2.0 aperture, custom made large 1/2.3-type CMOS image sensor Exmor RS for mobile with 20.7MP and a BIONZ for mobile image processing engine. The combination of these technologies delivers the same level of quality and performance as a conventional compact digital camera in a slim, waterproof smartphone. Indeed, independent testing has confirmed that Xperia Z1 provides the best overall image quality of all leading smartphones[1].
Innovative suite of Xperia Camera Applications
Xperia Z1 takes the conventional camera experience to a whole new level by including an innovative set of Xperia Camera Applications that deliver new experiences. Applications at launch include:
Social live: Broadcast precious moments live from Xperia Z1 to Facebook and get your friends' comments right on your screen.
Info-eye™: Innovative visual search function that provides related information on landmarks and on items such as books or wine simply by capturing them with the camera.
Timeshift burst: Capture the perfect shot every time - Xperia Z1 takes 61 images in 2 seconds - a second before and after pressing the shutter - so you can scroll back and forth to find the perfect image.
AR effect: Overlay a selection of fun, customizable animations to create pictures using Sony's SmartAR™ augmented reality technology.
Beautiful design with high power and performance
Xperia Z1's stunning looks combine Sony's acclaimed OmniBalance design with premium materials and precision engineering in a slim waterproof and dust resistant smartphone (IP55 & IP58). A solid one-piece aluminium frame with tempered glass on the front and back ensures beauty and durability as well as a consistent viewing experience from any angle.
Xperia Z1 features the fully integrated Qualcomm® Snapdragon™ 800 processor with 2.2 GHz quad-core CPU. The Xperia Z1 also includes a 3000 mAh battery for a high battery performance.
Incredible out of the box entertainment with Sony's media applications and technologies
Sony Music: 6 months free Unlimited streaming & music download of over 15 lakh songs such as International, Bollywood & Regional songs from Sony Music library
Sony LIV: The unique video streaming app called Sony Liv. allows consumers to enjoy TV of SAB, Sony Entertainment and Max.
Majestic display
Thanks to the inclusion of Sony's BRAVIA TV technology, Xperia Z1 features Sony's unique TRILUMINOS Display for mobile, creating a wider palette of rich natural colours for an immersive viewing experience. It also includes X-Reality for mobile - Sony's intelligent super resolution technology. Xperia Z1 also brings Sony's audio expertise to play with Sony's ClearAudio+ which automatically optimizes the audio experience.
Unrivalled ecosystem of companion products and smart accessories
Xperia Z1 is supported by an ecosystem of innovative companion products and accessories. All are underpinned by Sony's one-touch functions with NFC technology which will number approximately 100 compatible products by the end of the year including TVs, headphones, audio speakers, tablets, and more.
Bottom line
The Sony Xperia Z1 is one of the best Android smartphones available at this point. It's a power packed smartphone with omni-balance design, top-end hardware, breath-taking camera, excellent multimedia services and beautiful display. Sony Xperia Z1 brings together the best of technologies currently available in the market.
---
[1]Based on consumer research conducted by Strategy Analytics conducted on 23rd August 2013.
Disclaimer: This is a sponsored post.
Disclaimer: This is a sponsored post.
TAGS: Advertorials, Mobile Phones, Android, Sony, Xperia