Lava To Enter Premium Smartphone Market Soon: Channel Times
No plans to bring out Windows Phone devices anytime in the future.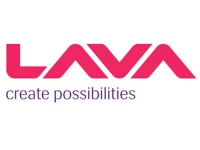 While the iPhone killer has been an elusive beast from the Android camp, Lava Mobiles has made quite an impact in the entry-level and min-range smartphone market. The Indian manufacturer even aided Intel to enter the smartphone arena with the Intel-powered XOLO handsets. In an interview with our sister website Channel Times, Co-founder and Director Hari Om Rai hinted at another lineup, the Iris Pro - a premium series of smartphones.
Also the brand has no immediate plans of entering the Windows Phone device market yet. He added, "With regard to the Indian players who are operating on Android platform, the situation will not be affected much as Android will continue to be the leader in the Indian mobile eco system in the short to medium term. The open-source nature of Android gives us flexibility to serve the aspirational requirements of youth in India, something that is not yet feasible on the Windows platform. So, at this moment, we do not have any plans to launch Windows-based phones. However, in future if we feel that similar value can be delivered to the customer through Windows based devices; we are open to doing that".
TAGS: Mobile Phones, Lava, Android