RIM Will Showcase BBX At MWC 2012 | TechTree.com
RIM Will Showcase BBX At MWC 2012
But phones with the new OS may take a while.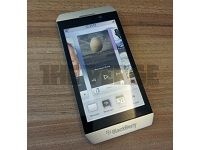 RIM had pinned its revival hopes on its overpriced BlackBerry OS 7 handsets, but that didn't happen. While the wait for the groundbreaking BB phone continues, users have a long-awaited upgrade in the offing. The upcoming BB OS 10, aka BBX isn't out yet, but a handful of leaks on the web have provided glimpses into the new platform. It has now come to light that the fancy new OS will be showcased at the upcoming Mobile World Congress 2012 in Barcelona.

That being said, RIM doesn't plan on rolling out handsets with BBX just yet. The event will only have an OS demo, along with a few smartphones running BB OS 7. The focus will be on native BB apps and the NFC feature, which is still in its infancy. Furthermore, it is reported that handsets such as the Milan and Colt, which were said to accompany the BB London, have been scrapped. So as of now, it seems like the latter is the company's only bet for the new OS.
TAGS: Mobile Phones, Events, BlackBerry, MWC, Chethan