TechTree GiveAway: Give Me The Power!
Portonics Charge One worth Rs 2000 up for grabs for FREE!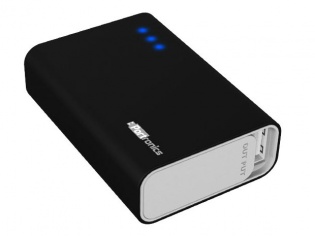 If you missed out on winning one of the handy Zebronics keyboards that were up for grabs in our last contest, fret not. TechTree is back with yet another contest, and this time you can stake claim on a Portronics Power Bank Charger worth Rs 2000. Dubbed as Charge One, this portable and very pocket-able charger perfect for those who are stuck with a smartphone, that runs out of juice well before the day is over. In fact its 5200 mAh battery can charge any 5V device including Phones, Tablets, Cameras and even PMPs.
How can you win one? All you need to do is answer three simple questions, of which you'll find answers and hints right here on techtree.com itself (because we are so giving ;P). Check the video below, and head over to our Facebook contest page here for details, and Good Luck!
TAGS: Contests, Portronics