How Much Would You Buy the iPhone 5S for?
iPhone 5s already costs an arm and a leg.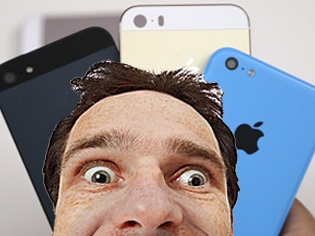 Unofficially, the iPhone 5s and 5c are already available India through the grey market for a much higher asking price, as reported before.
On Saturday itself, the iPhone 5s 16 GB white edition was available for an insane price of Rs 96,000. While the prices have come down now, it's still higher than what you'd expect the official price to be.
iPhone 5s 16 GB available for Rs 63,000
iPhone 5s 32 GB available for Rs 73,000
iPhone 5s 64 GB available for Rs 86,000
iPhone 5c 16 GB available for Rs 44,000 with limited colour options
For those who'd like to buy online, check out the eBay India listing for both iPhone's, replete with a 6 month "seller warranty".
iPhone 5s 16 GB Rs Rs. 69,990 (Black)
iPhone 5c 16 GB Rs 47,500 (White)
Wonly $10K
If you thought Rs 96,000 was expensive, check out the what some crazy people are willing to pay a complete stranger on eBay.com itself.

The iPhone 16 GB gold edition will retail on October for $649, that's approximately Rs 43,000. Apparently, the sale was on for 24-hours only. During the last 2 hours of the sale, the price rose consistently until an Apple fan, clearly with more money than sense, bid $10,000. That is, until a richer and wilier Apple fan pulled a Crouching Tiger, Hidden Dragon on the highest bidder and upped the bid—not by a dollar, but by a whole Benjamin ($100) for the winning bid. The much coveted blingy iPhone 5s was finally sold for $10,100 (Rs 6.5 lakh approx). Check out the actual ebay listing page here. This iPhone is the rare unlocked version.
China + Gold = $$$
And those who think Apple's marketing genius died with Steve Jobs, we have two words for you China and Gold.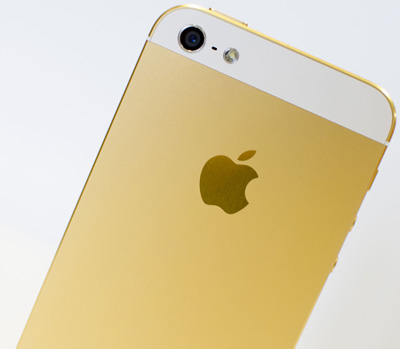 Chinese, much like our Gujarati and Marwadi counterparts, love their Gold—so much so that the much awaited Gold Edition had already been sold out in the opening weekend of the pre-order. The 9 million gold iPhones sold so far has broken the previous 5 million sales record for the original iPhone 5.
"A recent decline in the price of the yellow metal has revealed immense pent-up demand for shiny trinkets in Asia. The volume of gold jewelry sold in Hong Kong was up 66 percent year-on-year in the second quarter of 2013, according to the World Gold Council. Mainland China saw 50 percent growth.
Apple did not need to read boring market reports to figure out it needed a gold-colored model for Asia. It would have been enough to walk the streets of Hong Kong and see the crowds in the jewelry stores", as Bloomberg reported.
So what price would you be willing to pay for iPhone 5S or the 5c?
TAGS: Apple iPhone, iPhone, Apple