Service Your BlackBerry For Free Till 10th Jan
Camps being organised by Vodafone across Karnataka and Andhra Pradesh.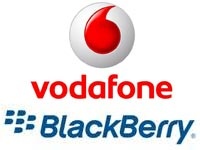 According to a press release issued by RIM, Vodafone has organised free service camps for BlackBerry users in Karnataka and Andhra Pradesh. The good part is that users don't need to be Vodafone subscribers to take advantage of this opportunity. Under its "Happy to Help" ideology, BB owners can purchase new handsets in exchange for old ones. Other offers include replacing components such as trackballs and back panels, software upgrades, and free apps from the BlackBerry App World.

The camps have started from 4th January and will go on till the 10th of this month. They will be held at select Vodafone Stores in multiple cities across the two states, including Bangalore, Mangalore, Manipal, Hubli, Belgaum, Tumkur, Hyderabad, Vijaywada, and Vizag, between 11 am and 8 pm.

Contact your nearest Vodafone Store for more details.

TAGS: Mobile Phones, BlackBerry, Vodafone, Jayesh