NVIDIA And XOLO Unveil Tegra Note In India | TechTree.com
NVIDIA And XOLO Unveil Tegra Note In India
XOLO promises to launch this Tegra 4 powered tablet here by mid-October.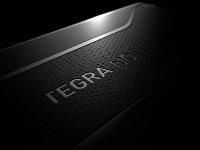 NVIDIA has just showed off its Tegra Note tablet based on, well, the Tegra 4 processor. This is a quad-core CPU coupled with a whopping 72-core GeForce GPU. While the Tegra 4 has been licenced by big brands such as HP, ASUS, and Zotac among many others internationally, India will get its share of Tegra 4 hardware courtesy of XOLO.
NVIDIA has positioned the Note not just as a hardware solution, but a platform that can be leveraged by third party hardware manufacturers. This will be bolstered by support from NVIDIA for software, including "over the air" updates.
Specifications:
- 7-inch (1280 x 800)
- Tegra 4 processor with quad-core Cortex-A15 CPU (in addition to a fifth "battery-saver" core)
- 16 GB expandable to 32 GB
- Micro HDMI port to play Android games on your HDTV
- 5 megapixel camera
- Latest Android OS
- 10 hours of HD video playback
A couple of interesting aspects of this tablet include support for certain Bluetooth gaming controllers that turn this device into an Android gaming console of sorts, once you plug it into a TV using a HDMI cable. Then you have a passive stylus that works very well with its responsive touchscreen, and comes in handy in several apps and even navigation, in general. The camera quality is said to be enhanced, thanks to the Nvidia's Tegra 4, and the sound chip claims to support high fidelity. We will verify those facts once the product reaches our lab for a review. It does look promising for sure, especially for gamers.

The tablet is poised to be sold at US $200 (Rs 12,600 approx). Assuming XOLO prices its device well, we speculate it should be available for around Rs 20,000. However, the world isn't amenable to common sense, so don't hold us ransom to it. The tablet with ship with Android Jelly Bean 4.1 at launch, but will be shortly updated to 4.2. Also, NVIDIA hasn't ruled out support for future versions of Android going ahead.