Nokia 114 With Urdu Language Support Unveiled | TechTree.com
Nokia 114 With Urdu Language Support Unveiled
The Series 40 handset comes with dual-SIM support.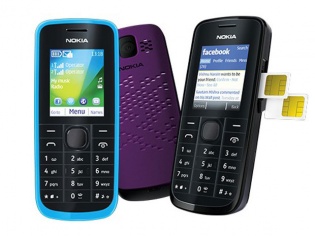 Nokia has announced yet another feature phone, the Nokia 114, which is said to be the first device that is Urdu language capable. The dual-SIM phone packs in the Nokia Xpress browser for web surfing, and claims to offer 10 hours of talktime, and the secondary SIM is hotswappable, meaning that you don't have to remove the battery or turn off the phone to switch SIMs. With the Easy Swap technology. The handset can configure up to 5 SIMs on the secondary slot. The Nokia 114 has been priced at Rs 2580.
This is not the brand's first tryst with Indian languages, it had added support for 11 languages including Hindi, Malayalam, Tamil, Telugu, Kannada, Gujarati, Bengali, Oriya, Assamese, Punjabi, and Marathi, way back in 2008. For its Asha line up of feature phones, there is an home-brewed app called Akshar that brings all of these 11 languages to the handsets.
Specifications:
Dual-SIM Support.
OS: Nokia Series 40, 6th Edition.
1.8" TFT screen.
VGA camera.
Bluetooth, FM Radio, 3.5 mm audio jack.
16 MB internal storage; 32 GB microSD card support.
1020 mAh battery, claimed talktime of up to 10 hours.
Available colours: Black, Cyan, Purple.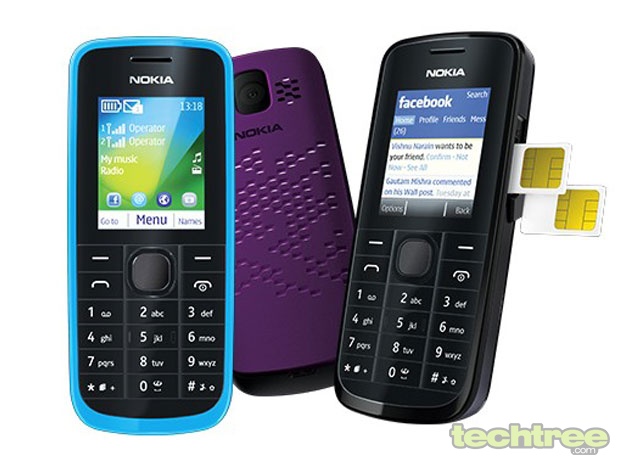 TAGS: Mobile Phones, Nokia, Multi-SIM, Series 40