Olympus Launches A Giant Among Midgets | TechTree.com
Olympus Launches A Giant Among Midgets
New Olympus D E-M1 launches globally.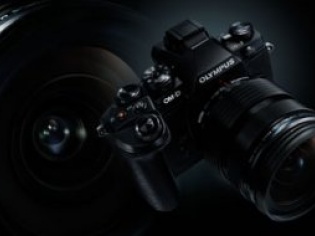 Olympus India announced its flagship model Olympus D E-M1, an upgrade of its previous E-M5. Aimed at serious prosumers, the camera is to cost Rs 105,000; for body only.
So what's unique in this one?
For the first time, Olympus has included a Dual FAST AF system. That means your regular (APS-C) DSLR phase detection, coupled with a Mirrorless series Contrast detection in it. So this means that once the camera detects that Phase detection is not capable to keep up with the subject at hand, automatically contrast detection would kick in. Read about it in detail here.
The Electronic View Finder (EVF) can now rival a Full frame DSLR field of view with Adaptive Brightness Technology that can adapt the EVF appropriately to lighting conditions. Read more about it here.
The camera body is made from Magnesium and is Dustproof/splashproof/freezeproof (down to -10°C ). However, Olympus warns that splashproof is not equal to waterproof — the camera can withstand a few punches here and there but don't expect it to last, if you take it underwater or in the sand. Read more about it here.
How this is going to fare in India, in spite of Olympus having a difficult time to move mirrorless cameras, we don't know. Only time will tell.