Intex Goes Spec-Heavy With Its Aqua i7 Smartphone | TechTree.com
Intex Goes Spec-Heavy With Its Aqua i7 Smartphone
Aims to be the most powerful and feature-rich domestic smartphone in India.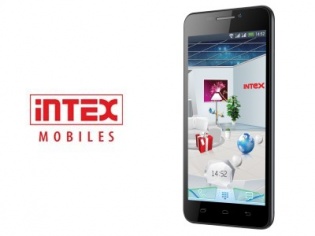 Intex Mobiles released its flagship model Aqua i7 today. And if you must know, yes, Farhan Akhtar was there to unveil it.
The specifications of the Intex Aqua i7 look mighty impressive on paper, a la Samsung style. For starters, the phone has a 5" Full HD OGS display with a scratch-resistant Corning Gorilla Glass. It is powered by a 1.5 GHz quad-core processor and comes with 2 GB of RAM. The internal storage stands at 32 GB, in addition to 5 GB of cloud storage that Intex offers. However, there is no memory card slot for further storage expansion. For the shutterbugs, the megapixel count is impressive too. The rear camera has a 13 mp sensor, while the one at the front is capable of taking selfies at 5 mp. Connectivity options cover most of the bases with 3G, Wi-Fi, Bluetooth 4.0, dual-SIM support, and the works.
The phone runs Android Jelly Bean 4.2. It also comes pre-loaded with "Matrabhasha" — a multi-lingual application that allows users to operate the phone in any of the 22 regional languages in India including Hindi, Urdu, Tamil, Bengali, Assamese, Punjabi, Gujarati, Sanskrit, Marathi, and Konkani to name a few.
The Intex Aqua i7 is priced at an ambitious Rs 21,990. That makes is the most expensive domestic smartphone in India currently, and also puts it just a couple of thousands clear of popular options including the Google Nexus 4 and LG Optimus G. How it compares with those two, and more, is something we will let you know shortly, through a detailed review. Stay tuned for that.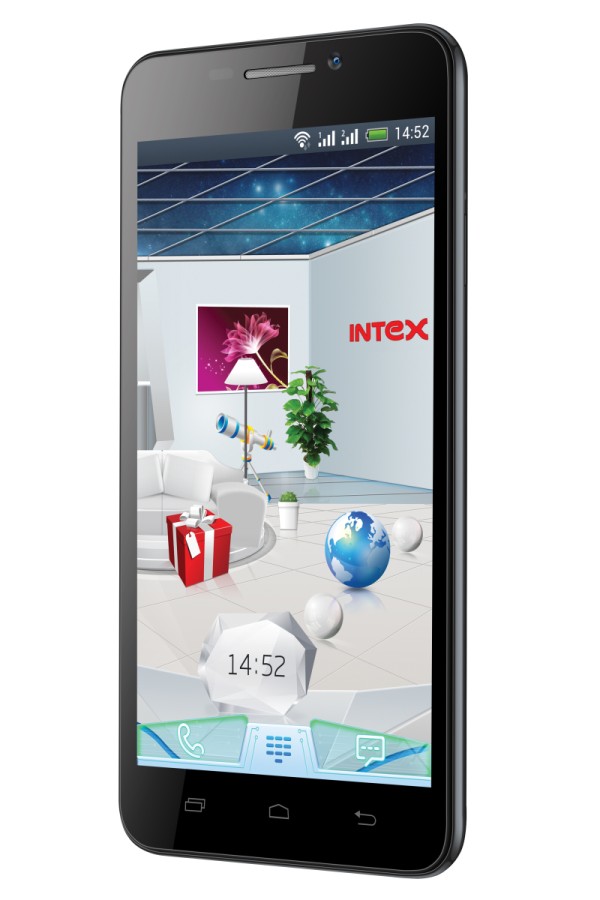 A brief chat with Keshav Bansal, Director - Marketing (Mobile), shed light on the company's plans of launching more smartphones in the near future starting with the the Intex Aqua HD next week. The Aqua HD sports a 4.7" HD screen and will be powered by a quad-core processor with 1 GB of RAM. We managed to have a quick peek at the handset, and it does look different from most run-of-the-mill handsets that we are used to seeing from most manufacturers. Unfortunately, I can't say the same about the Aqua i7. The Aqua HD's expected launch price is around Rs 16,000.
The problem with most domestic brands has been the quality of after sales service. When asked about what their potential customers can expect from Intex in terms of service, Sanjay Kumar Kalirona, Senior GM - Mobility Division, informed us that the company currently has 70 company-owned service centres across the country, along with 400 franchised outposts to take care of the service issues. We were also assured that 50% of mobile handset-related issues are being addressed in 3 days time, while the rest are tackled in a week to 15 days, tops.
If that is indeed the case, Intex may well be on its way of achieving a target of selling 2 million smartphones in India in this financial year.

TAGS: Mobile Phones, Android, Intex