Now Download & Watch Movies Legally Via BIGFLIX | TechTree.com
Now Download & Watch Movies Legally Via BIGFLIX
Move aside ThePirateBay, Big Daddy has better plans.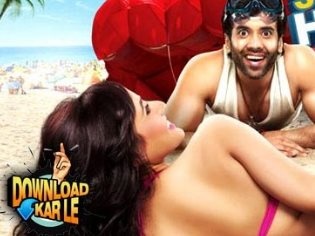 Since you are reading, you are definitely part of the Internet community and have obviously downloaded more than a movie or two illegally using torrents. Now, Reliance Entertainment Digital's movie-on-demand service BIGFLIX lets you do just that, without the legal hassles.
The new service will now allow you to not just stream, but also download favourite movies, and enjoy them offline as per your convenience of time and space, sans advertising, and at no additional cost!
Will this mean that you'll greedily stop hoarding movies downloaded off ThePirateBay and the like? That remains to be seen, though there are some key aspects about the service that Reliance seems to have got right...
"- In the case of interruption in download, users have the option to resume the download from where it was discontinued earlier.
- The download manager sits on the user's machine and enables users to watch the movies which they have downloaded even when they are not connected to the internet i.e. films once downloaded can be watched offline.
- Users can begin watching the movie as soon as 20% download is reached.
- All content on BIGFLIX is DRM protected and therefore the movies thus downloaded cannot be copied onto another devices.
- The download feature can be availed on the entire catalogue comprising over 2000 titles across genre and languages."