Intel To Launch Clover Trail For Windows 8 Tablets | TechTree.com
Intel To Launch Clover Trail For Windows 8 Tablets
Expected to demonstrate tablets running the new Atom processors at CES 2012.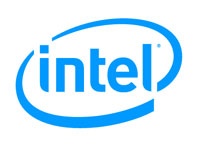 CES 2012 is just around the corner and speculation is rife about what exactly tech-lovers can expect at the first big tech event of the year. If reports are to be believed, Intel is expected to showcase tablets running its Clover Trail series of processors at the event. Due for release in the second half of 2012, this Atom chip will closely follow the release of Medfield, a single-core alternative set to launch in the second quarter of the year. While Medfield targets smartphones, the dual-core versions of Clover Trail are better suited for tablets.

According to Intel's Mark Miller, Clover Trail (is) a vehicle for Windows 8 tablets and hybrids. Meanwhile, Microsoft's new OS is also due to release at the same time as Clover Trail, and Acer and Lenovo are expected to release tablets on the Windows 8 platform. Only time will tell if these would feature Clover Trail chips as well.

Intel seems to have its hands full at the moment as they plan to launch the "completely redesigned Atom chip" Silvermont in 2013, followed by Haswell, which is "a mainstream Intel chip targeted at ultrabooks, hybrids and tablets" in the same year. Let's hope the redesign won't prove to be as hopelessly underpowered as the current crop of Atoms.