ASUS PadFone Infinity A86 Benchmarks Leak | TechTree.com
ASUS PadFone Infinity A86 Benchmarks Leak
The device is slated to run Android 4.2.2 Jelly Bean out of the box.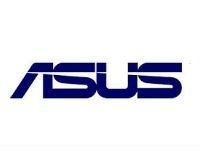 ASUS may soon add the PadFone Infinity A86 to its line up, which is supposedly the successor to ASUS' recently-launched PadFone Infinity smartphone-tablet hybrid. According to leaked GFX benchmark tests, the ASUS PadFone Infinity A86 will come with a full High-Definition (full HD) screen with pixel dimensions of 1080x1920, although there are no mentions of the display size. It is expected to run Android 4.2.2 out of the box. Considering that the current PadFone packs in a 5" IPS touchscreen, a large display is surely on the cards.
According to a tweet by EVLeaks, this device will be powered by a Snapdragon 800 SoC (presumably quad-core), will have a noise-cancelling mic built-in, along with a microSD card slot. Other details such as the camera resolution and RAM are yet to be known, but the earlier device did boast of a 13 MP camera and 2 GB of RAM.
TAGS: ASUS, Android, Mobile Phones, Padfone