Revamped Twitter Apps Now Available Via App Stores | TechTree.com
Revamped Twitter Apps Now Available Via App Stores
Helps users converse with more ease through thier smartphones.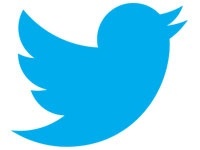 Social networking site Twitter has been updated and the revamped version (v 4.1.6 for Android, and v 5.10 for iOS) is now available for download. The interface has been changed, as tweets are now being displayed in chronological order, and up to three replies on a particular tweet is visible on the user's timeline. To see the entire conversation thread, tap on the tweet and replies and retweets will pop up.
Another major changes is that you can now share Twitter conversations with non-Twitter users via email. Android users can share tweets via direct message (DM) as well, apart from reporting spam / abuse for individual tweets. This feature of reporting tweets was earlier available to iOS users only. Along with these, Twitter will work on more enhancements in the future keeping in mind entry-level Android devices.