Gears of War Midnight Launch With Game4u | TechTree.com
Gears of War Midnight Launch With Game4u
Set your waypoints to Mega Mall, Oshiwara for an event promising freebies for early buyers.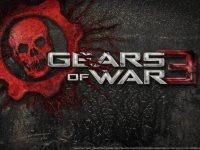 Fire up your chainsaw bayonets, because Gears of War 3 is primed to launch at midnight. This is your chance to interact with fellow Gears of War fans and be among the first ones to beat the game. I am persoanlly looking forward to pulling an all-nighter the moment I get my review copy. The third iteration of Microsoft's Xbox 360 flagship franchise returns after a gap of three years, with an even shinier (literally) Unreal Engine and more of the Lambent threat revealed in Gears of War 2. If you are a die-hard GOW fan eager to kick Locust butt, gear up and assemble at the Game4u store in Mega Mall, Oshiwara later tonight at 00:00 hrs on Tuesday. What's more, Game4u promises unspecified freebies for early birds, in addition to a "1st to own" certificate for the first person to purchase the game. Here's hoping the freebies will be better than just a fancy certificate.


Looks like we're headed to Oshiwara.