Canonical's Ubuntu Edge Smartphone Shelved | TechTree.com
Canonical's Ubuntu Edge Smartphone Shelved
Will not go into production after falling short of crowd-funding target by $19 million.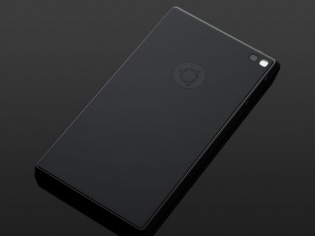 The ambitious Ubuntu Edge smartphone will not go into production. The smartphone concept by Canonical, the creators of Ubuntu Linux distro, has failed to reach its $32 million crowd-funding target on Indiegogo.com by a whopping $19 million. Contributors had raised $12.8 million so far by donating anywhere between $20 and $80,000 for the campaign, this includes those who had pledged $695 for the phone. All contributions will be returned within five working days.
The concept was pretty impressively specced, with 4 GB RAM and 128 GB storage, dual-boot between Ubuntu mobile and Android operating systems, and the ability to convert it into a desktop PC by hooking up keyboard, mouse, and monitor.
"While we passionately wanted to build the Edge to showcase Ubuntu on phones, the support and attention it received will still be a huge boost as other Ubuntu phones start to arrive in 2014", reflected Mark Shuttleworth of Canonical through a post on the Indiegogo campaign that called it the world's biggest fixed crowd-funding campaign. Kickstarter's $10.3 million haul for the Pebble smartwatch is the only campaign that comes close. Well, it seems being the biggest doesn't necessarily translate into success.
TAGS: Mobile Phones, Ubuntu