Google Adds Real-Time Road Incidents Updates In Google Maps App
Waze-powered update available in 13 countries; no word on India as of now.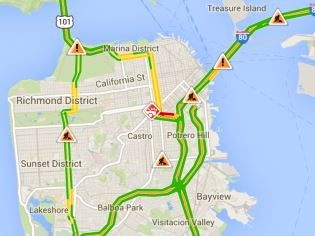 The Google Maps app for Android and iOS has been updated to display real-time data about road incidents, such as accidents, to alert users. This was expected after Google bought Waze last month for a reported US$1.3 billion, edging past Facebook's offer of $1 billion. For those who came in late, Waze is an Israel-based mapping service that improves driving routes with information from online communities. Using this data, users can be alerted about traffic jams, speed traps, road works, and other hazards via crowd-sourcing.
The new maps integrate reports from Waze users to show accidents and constructions as well as road closures along with the time it will take to resume normalcy. Of course, privacy of the Waze reporters is maintained by not disclosing the source of information, but they still earn points on their Waze profile. The new feature is currently applicable for maps of US, UK, Argentina, Brazil, Chile, Colombia, Ecuador, France, Germany, Mexico, Peru, and Switzerland. It remains to be seen if and when it will be available for India.