Origin Games Guarantees 24-Hour Return Policy
Claims to give a "suck-free" experience.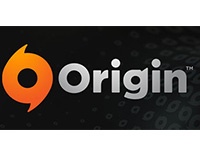 Origin (EA) "has got your back" when it comes to refunding of games. If you've bought an over-hyped EA game (which EA game isn't!) from the Origin store and feel it sucks, Dead Space 3 we are looking at you, you can return it for a full refund with 24 Hours.
Origin's official blog says, "You may return EA full game downloads (PC or Mac) purchased on Origin for a full refund--within 24 hours after you first launch the game, within seven days from when you purchased it, or within the first seven days after the game's release date if you pre-ordered it (whichever of these conditions happens first)."
In order to ask for a refund, just go to your "Order history" and click the "request a refund" link next to your recent purchase, answer a few quick questions, and Origin will take it from there. We just hope this works as advertised and doesn't come with "but's" and "if's".
So basically Origin is guaranteeing a 'suck-free' experience when it comes to buying, downloading, and playing a game. Steam, the pioneer of digital games download has nothing even remotely close to this. Thankfully EA is actually doing something that counts for gamers and benefits by giving user's confidence to purchase from Origin Store.