Aakash Tablet Makes Its Way To US School Children | TechTree.com
Aakash Tablet Makes Its Way To US School Children
2000 Aakash tablets shipped for a pilot program to help underprivileged school children.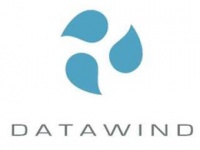 One of the most controversial technological innovation from India, the Aakash tablet has made its way to the US shores, to help underprivileged school children in a pilot program. The Aakash 2 is now being used in schools of North Carolina and San Francisco, and DataWind is reportedly running these pilot programs to check the viability of the tablet outside India. The company has supplied the second generation Aakash tablet for $45, as against the price tag of $35 in India.
Communities in School (CIS), a non-profit organisation which has been a part of the pilot program, is happy to receive the devices at such price points, as most of the underprivileged cannot afford Wi-Fi enabled-tablets for learning. At $45, the Aakash tablet is a "game changing factor" for them.
The positive acceptance of the tablet has led DataWind to plan of launching the tablet commercially in the United States, and the company expects to selling about a million units in the first year itself. DataWind is also expected to launch a 3G version of the tablet, named Ubislate 3G7, in coming weeks. The company also hopes to manufacture the Aakash tablets in the United States.