Download: Zombies Can't Jump (Windows 8, Windows Phone 8, Android)
Build your defences and make sure you stay on top because Zombies Can't Jump.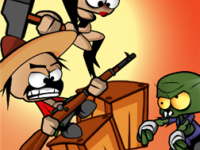 Zombies Can't Jump (ZCJ)is an interesting zombie defence game, which exploits the fact that zombies cannot jump. You are given control of Pappi and his daughter, who take on waves after waves of zombies by building their own defences. Along with a challenging gameplay and decent graphics, the game offers quite the hook making it worth a try.
ZCJ offers two modes: Story Mode and Survival Mode. As the name suggests, the Story Mode lets you play from level to level with the difficulty increasing with each level as you progress. The Survival Mode tests your survival instincts till the zombies take you down. Zombies attack from both sides of the screen and you just have to locate them as firing is done automatically. You can build your crates to get to a higher position (as a defence) but be aware that even if zombies can't jump, they can cause damage to your crates. A free trial of the game is available to try out.
Publisher: Okijin Ltd
Price: Rs 55 (Windows Phone 8, Android), Rs 100 (Windows 8)
Platform: Windows 8, Windows Phone 8, Android
File Size: 10.1 MB on Windows 8, 20 MB on Windows Phone 8, and 21 MB for Android
Download URL: Windows 8 - http://apps.microsoft.com/windows/en-in/app/zombies-cant-jump/ac90a3ad-8154-4ea0-a579-7f88468732ca; Windows Phone 8 - http://www.windowsphone.com/en-in/store/app/zombies-can-t-jump/9a2faba7-fe15-49b5-bfbd-4cb62622745c; Android - https://play.google.com/store/apps/details?id=com.okijin.zombiescantjumpfull;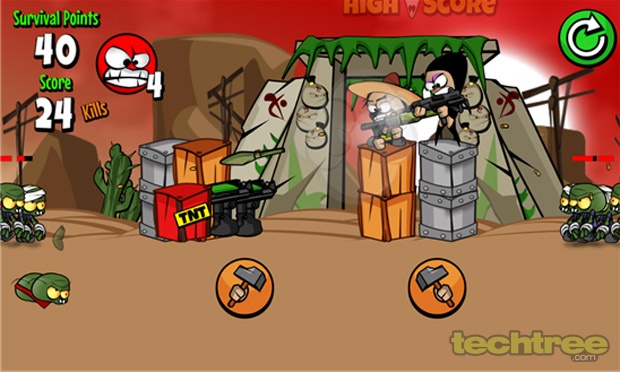 TAGS: Download, Apps, Gaming, Windows 8, Windows Phone, Android