Leaked Images of Gold iPhone 5S Surface | TechTree.com
Leaked Images of Gold iPhone 5S Surface
BEST bus drivers, begin saving up.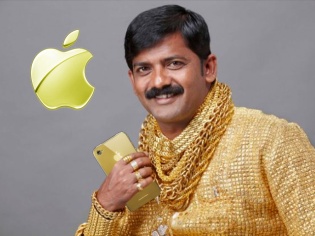 Another week and here's yet another leak of the hotly-anticipated iPhone 5 successor. All spy shots notwithstanding, there's still no concrete information forthcoming on the iPhone 5S. However, now we at least know one of the possible colours of the retail version. And it's a hue that would make the heart-throb from Pimpri-Chinchwad, our very own Datta Phuge proud. A French website, MacBoutic.fr, has somehow managed to get its hands on the chassis of the yet unreleased phone, and it seems like it has been pried off the cold, dead hands of an east coast rap artiste. Yep, we're dealing with what appears to be a flagrantly gold iPhone 5S.

The photos appear to be genuine, as the chassis in question doesn't seem to be at odds with the previous leaked samples. Well, it all looks good except for the lack of the half-eaten fruit logo and any iPhone branding. The website, however, has admitted to blurring those out. We surmise that's most likely to avoid a lawsuit or two. Considering the company's track record, maybe that might also be to ensure the safety of the employees and their families.




The website has also showcased what it claims to be the electronic innards meant to be used in the upcoming iPhone. This includes the dock-charging assembly, proximity sensor, loudspeaker, and and vibration module. If this leak turns out to be true, this will be the first official gold variant of iPhone. Unfortunately, that may also mean more "suicides" at the Foxconn sweatshops churning out everyone's favourite smartphone.

In effect, it's either gold iPhone and possibility of dead Chinese workers, or no gold iPhone and fewer dead Chinese workers. Now, that's a dilemma right there. But hey, it's not like De Beers stopped mining for diamonds, after Leonardo DiCaprio emotionally blackmailed all and sundry with Blood Diamond (2006). Chances are, most of us will enjoy the blinged-up iPhone 5S nonetheless, just like we celebrate the institution of marriage with conflict diamonds.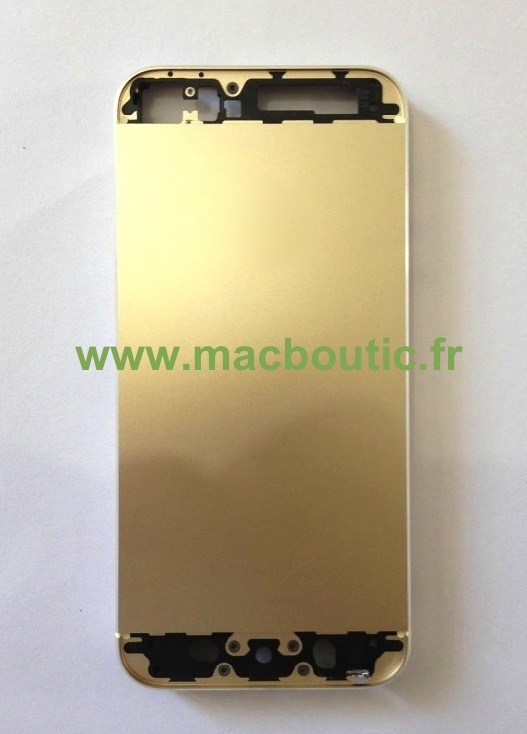 TAGS: Mobile Phones, Apple, iPhone