LG Mobile PR Stunt Goes Wrong At G2 Launch Event
20 Korean freeloaders injured as they scrambled for free phones.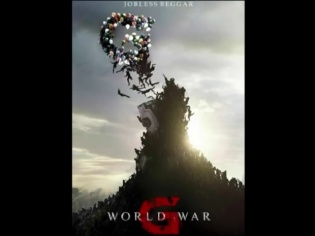 LG Mobile's Korea PR had its own taste of "World War G" at the launch event of its G2 smartphone. Just like in the recent zombie movie, free riders scrambled for a limited number of free handsets given away by the company at the Seoul event, resulting in 20 people getting injured. As per the PR stunt, 100 helium-filled balloons, each with a voucher to claim the flagship device, were to be released. The PR agency had promoted the event on social networks such as Facebook and Twitter to invite those who were interested in trying their luck.
It seems that the LG Mobile PR agency had underestimated the number of freeloaders who's turn up. They came well-equipped with various tools, including BB guns and bayoneted sticks to burst the balloons and get the vouchers. As the balloons were being released, with no security in place, the crowd descended burst a few balloons even before they were released. Others tried to pop balloons in the air with their BB guns. The ensuing frenzy resulted in 20 people getting injured. LG has cancelled similar events it had planned for the future. While we agree that World War G could be an exaggeration to describe the incident, check out the video below to witness what really happened:
TAGS: Mobile Phones, Android, LG, Weird