Sennheiser Launches Colourful Momentum On-Ear Headphone For Rs 14,990
Available in four colours, with inline remote control for iDevices.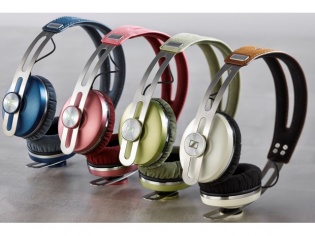 When mobile phone manufacturers are launching the same models in multiple colours, it was only a matter of time when headphone makers followed suit. Sennheiser, breaking its tradition of monochrome headphones, has now adopted the multi-colour mantra by launching its new Momentum On-Ear headphone in four different colours: blue, green, pink, and ivory. The German audio specialist has assured us that while it has gone colourful, it is still serious about audio quality.
The Momentum On-Ear headphone, as the name suggests, is of on-ear or supra-aural type, which means its ear-pads sit flat on the ear. The closed design is said to reduce ambient sound distractions. The foam ear-pads are covered with Alcantara, which the company also uses on its HD 800 audiophile headphone. This synthetic material appears like suede leather and is said to promote breathability and comfort for long listening sessions. The tensile steel headband is covered with leather. The 32 mm drivers have 18-ohm impedance, and the company mentions that these are slightly biased towards bass, and therefore not audiophile. It comes with two detachable 1.4 m cables: one for the PC, while the other with an inline remote control for the iPod/iPhone. With a 2-year warranty, the Sennheiser Momentum On-Ear headphone is available for Rs 14,990 at select retailer outlets across India and via its online shop, shop.sennheiserindia.com.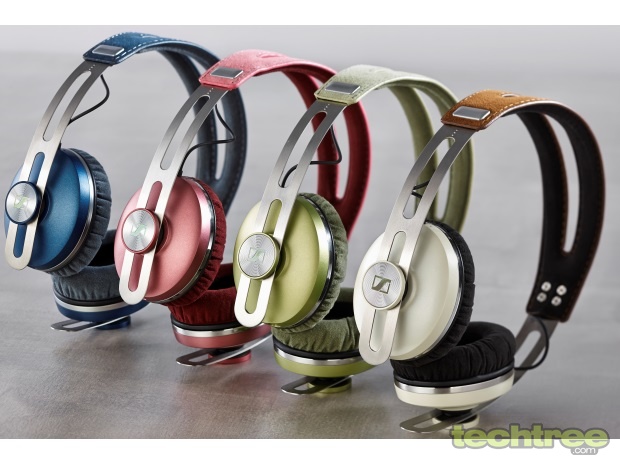 TAGS: Headphones, Sennheiser