Apple Maps In iOS 7 To Be Crowd Sourced?
Users can opt in for Frequent Locations feature to help Apple calculate walking/driving distances accurately.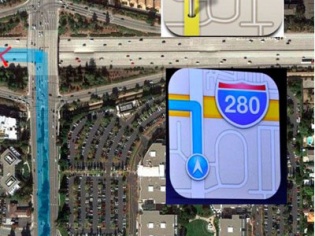 Finally, Apple is doing something to make you find places with ease. Apart from hiring professionals, a report on Apple Insider suggests that the Cupertino based company will ask help from its 400 million iOS users to crowd source data. Users can opt for the "Help Improve Maps" in iOS 7, which is said to power Frequent Locations, a new feature in iOS 7 maps. Similar to browser history, Frequent Locations saves Map Bookmarks, while locations are attached to Contacts. For users that sign up, the feature will be linked to their iCloud or Apple ID account, so that driving and walking directions to locations selected on the Maps can be collated.
Image courtesy: Apple Insider