Facebook Messenger For Windows Launched | TechTree.com
Facebook Messenger For Windows Launched
Official launch comes hours after application is leaked.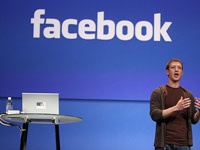 After widespread adoption of Facebook Messenger on Android, BlackBerry, and iPhone, the social networking behemoth had begun closed beta testing of the Windows flavour of its messenger a month ago. As expected, it didn't take long for the app to leak out. Call it a cleverly-orchestrated marketing ploy or smart damage-control measure, but FB stole the pilferer's thunder by officially launching the application hours after the leak. Click here to download the desktop client, or visit the help page for a comprehensive FAQ.

The application is only compatible with Windows 7 at the moment, and requires you to log into Facebook through your browser, after which it can be closed. The lack of a basic inbuilt login feature points towards a hasty release. Even functions such as privacy and visibility settings, video calling, group chat, and the settings menu are sorely absent, but they are expected to be added in the future through automatic updates.

The messenger's main purpose is to relieve FB addicts from keeping their browser open for live feeds. Like any messenger app, it lies dormant in your system tray and keeps you updated of the latest Messages, Notifications, and Friend Requests. You also get features such as tabbed conversations and pop-up notifications near the system tray. Check out these screenshots to decide if the app is worth the half-an-MB download (joke).

The messenger window displays your online friends, the ticker feed, and the usual notifications icons.


The chat window supports tabbed conversations.


Notifications pop up near the taskbar.