Updated Kindle App On iOS Lets You Download Sample Chapters
In-app search module lets you read before you buy.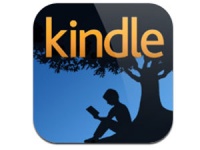 Never judge a book by its cover, an old adage says. But there are very few who aren't tempted to buy a book without reading the back cover synopsis. Those who read voraciously, would know how true the adage really is, and by the likes of it so do the app developers who have updated the Kindle app for the iOS platform. With its latest update, users can download free sample chapters using the in-app search module, at the end of which you will be redirected to the Amazon eBook store from where you can buy the book.
A report on TheVerge.com though suggests that this move is to avoid the 30% cut that Amazon will have to pay to Apple in case on in-app purchases. For the users though, this continues to be a safe app, completely free, and you will not have to worry about accidental purchases from this one at least.