Argentina Bans Apple And BlackBerry Devices | TechTree.com
Argentina Bans Apple And BlackBerry Devices
Tries to save economy by banning imported products.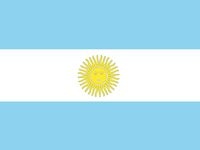 The Argentinian government has prohibited the sales of Apple and BlackBerry products. Reportedly, the ban is a result of the country's latest policy of banning brands that don't have the factories or partners in Argentina.

The ruling party believes that blocking imported products is an effective way of fighting the rising inflation and declining currency value against the dollar. Officials had earlier already started harassing foreign companies by making the import procedures frustrating. According to a report, Apple and BlackBerry have around a 60% share in the country's smartphone market. Therefore, these companies aren't likely to be too happy about this. Other manufacturers such as Nokia, Samsung, Motorola, and LG weren't banned since they already have phone factories in the country. I can guess that they probably aren't complaining about this decision.

Argentinean officials claim that the ban is not permanent and will be removed as soon the country's economy stabilizes. It's being speculated that BlackBerry is looking for a partner to start manufacturing its devices locally, but no such movement has been noted in Apple's camp. In the meantime, our team is investigating whether the bureaucrats happen to be Android and WP fanboys.
TAGS: Mobile Phones, Apple, BlackBerry, ck