Finally, A PC That Can Brave Indian Electricity Conditions With Built-In UPS | TechTree.com
Finally, A PC That Can Brave Indian Electricity Conditions With Built-In UPS
The ASUS M51AC is powered by an Intel Haswell CPU and a GeForce GTX graphics card.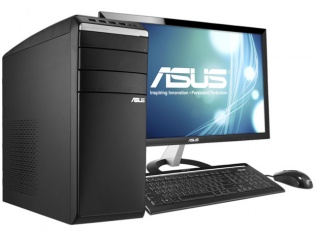 The electricity situation in our country is nothing to boast about, as there is a constant fear of your expensive gadgets going kaput due to power fluctuations. Desktop PCs are known to be particularly vulnerable in this case, and that's why the UPS business is still going strong. ASUS has now brought out its M51AC desktop PC that features the Power Pack, which is a UPS unit built into the cabinet that claims to provide up to 60 seconds of backup. After this time expires, the UPS automatically puts the PC into hibernate mode, thus saving the session as it is to be resumed when power returns. The Power Pack is a detachable battery that can be removed from the PC cabinet and used like a portable rechargeable battery pack for gadgets.
The black cabinet has a matte finish that is resistant to fingerprints. The Windows 8 PC is powered by the latest Intel 4th generation Haswell CPU, the graphics is handled by a dedicated NVIDIA GeForce GTX650 card. The M51AC also takes care of the harsh environment of our country, thanks to its Smart Cooling System, which reduces dust accumulation and lowers the system temperature. This is the first PC that features audio-enhancing ASUS SonicMaster and Maxxaudio technology from Waves, which has been featured in a few ASUS laptops until now. Here are the specifications of the two different versions of the M51AC: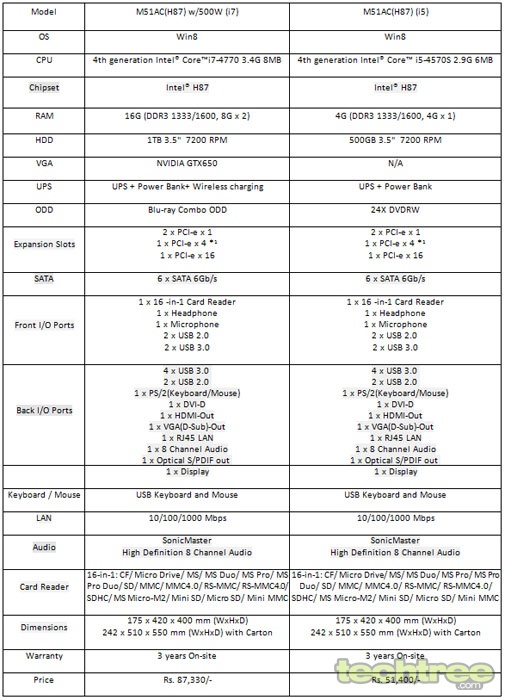 ASUS boasts that the PC is capable of playing 4K videos as well as the latest games at the maximum image quality. The Core i7 version of the desktop PC costs Rs 87,330, while the Core i5 version is priced at Rs 51,400. They come with 3-years on-site warranty. In case you are wondering about the product photo below, the M51AC consists of just the cabinet, keyboard, and mouse; the monitor costs extra. That makes this a very expensive product indeed.