Toshiba Launches 18 Laptops In Four New Series With 24 mm Slim Profiles | TechTree.com
Toshiba Launches 18 Laptops In Four New Series With 24 mm Slim Profiles
Stylish and high performance notebooks cover all segments; prices range from Rs 23,945 to Rs 47,910.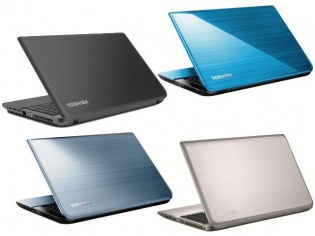 Toshiba has launched four new series of laptops in India, catering to just about every price segment. The new 2013 range attempts to bring style and high performance at an affordable price. The Satellite P Series has 2 models and features high-quality Smart Silver finish with Harman/Kardon speakers to deliver good multimedia performance, while the S Series with just a single model, attempts to incorporate ruggedness in a metallic build with good performance. The L Series with 2 models is for the trendy youth and features a high-gloss luxury finish and Onkyo speakers. The Satellite C Series being the most populous and stylish, with 13 models and attempts to provide performance at an affordable price.
The Satellite P50 is thinner than 24 mm and is available with Intel Core i3-3227U clocked at 1.9 GHz for Rs 39,830 and Core i5-3337U clocked at 1.8 GHz for Rs 47,120. It comes with 4 GB of DDR3 1600 MHz RAM (expandable to 16 GB), 750 GB HDD with motion sensor protection, and 8x DVD-RW. It supports connectivity options such as 2x USB 3.0, 2x USB 2.0, and HDMI port. The display is 15.6" HD clear SuperView LED backlit with 16:9 aspect ratio. The company is targeting the upwardly mobile, fashion-conscious consumers with this laptop, and claims that it is even good for some serious gaming. Information has not been provided about the type of graphics hardware within.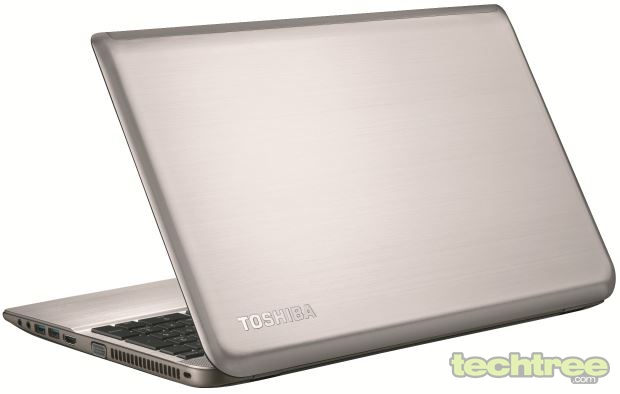 The Satellite S50 claims to provide exceptional performance and sports a premium slim-line design. It comes with a display similar to the P50 and is just as thin, yet it packs in an 8x DVD-RW. It is geared for performance and therefore comes with the Onkyo speakers with DTS Sound audio enhancement to deliver better audio than an average laptop. Powered by the Intel Core i5-3337U clocked at 1.8 GHz, the S50 is said to be capable of handling demanding applications, multimedia editing software, or even high definition games with ease. However, we fail to see how it can achieve all of this with just integrated Intel HD Graphics. It is priced at Rs 37,960.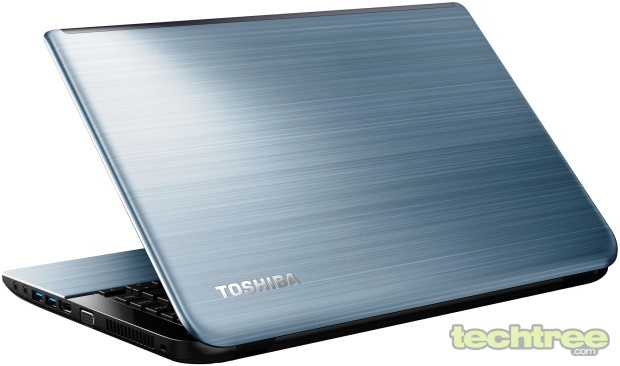 At less than 2 kg, and with a slim profile of just 24 mm, the Satellite L40 is the lightest of them all. It comes with 14" screen size and is available in brushed silky blue colour, with the Intel Core i5-3337U or luxury white pearl with stripes powered by the Core i3-3227U. The RAM is 4 GB with expandability of up to 16 GB and there is a 750 GB HDD with an 8x DVD-RW. The former is priced at Rs 47,910, while the latter costs Rs 38,710.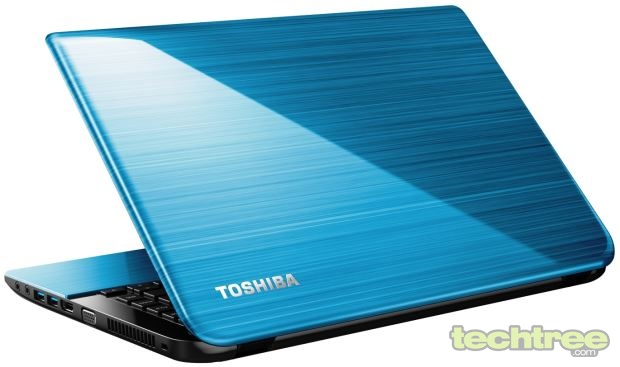 In case you are wondering if Toshiba forgot to include touchscreens in its laptops, the Satellite C50-A I0110t has that. It comes with a 15.6" screen featuring 10-point capacitive multi-touch and fingerprint resistant coating, but is the only one in this range of 13 laptops. The Satellite C Series is available in a variety of colour options such as premium glossy black, shining silver, and luxury white pearl. This series comes with dedicated graphics, although details are not mentioned about the graphics hardware. Also sporting a slim design, it is mentioned as having rounded edges, elegant tile keyboard, and multi-touch touchpad, as found in some of its advanced models. The price starts at Rs 23,945 and goes on to Rs 42,180.