Microsoft Halo: Spartan Assault On Windows Phone 8 And PCs
Will work on smartphones, PCs with at least 1 GB of RAM.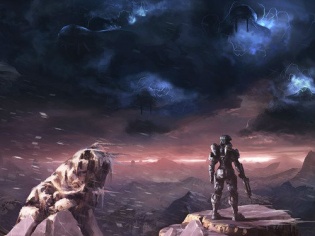 Microsoft's popular action game, Halo: Spartan Assault has been officially launched for Windows Phone 8 and is available for download from the Windows Phone Store. Windows 8 users can also get the game from the official Windows store. The latest Halo franchise requires a minimum of 1 GB of RAM to run on smartphones. Microsoft states that lower RAM devices are not supported as yet, and a version compatible for such devices is expected to release in August.
The Spartan Assault, makes good use of the Windows Phone 8 smartphones' touch display, and is no longer a "first-person" perspective as was the case with earlier Halo games, but now takes the top-down approach. Spartan Assault also provides high-end graphics , with background story-telling. The game offers 25 unique levels, each with varying level of difficulty.
Users can shoot down enemies and explore the origin of Spartan's Ops program, along side Commander Sarah Palmer (Halo 4 commander), control/command various battle vehicles, and create the perfect Spartan Warrior.
Xbox users can get the game using their Microsoft account. Spartan enemies can also be assaulted by syncing the game between two devices (such as a Windows Phone 8 smartphone, and a Windows 8 PC). Halo: Spartan Assault costs Rs 350. Check out the video below before you pick up a copy.
TAGS: Microsoft, Windows 8, Windows Phone, Gaming, PC Games, Mobile Phones, Xbox