Download - Despicable Me: Minion Rush (Android, iOS) | TechTree.com
Download - Despicable Me: Minion Rush (Android, iOS)
Yet another addictive running game where the adorable Minions chase bananas.
As the second serving of the popular animated flick Despicable Me is gaining popularity on the big screen, the Minions seem to be making it big on the app stores too. Gameloft has just unveiled a new internet-based running game where you can send Minions to gather bananas. Earn enough bananas to pick up interestingly-hilarious costumes as you jump over, slide under, fly, and beat the bad guys to become the Minion of the Year!
You get to play in interesting secret locations including Gru's house and his lab. The game lets you not only fight Vector from the first movie, but also an "all-new villain exclusively created for the game".
Publisher: Gameloft
Price: Free
Size: 11 - 44 MB
Platforms: Android, iOS
Download URL: Android - https://play.google.com/store/apps/details?id=com.gameloft.android.ANMP.GloftDMHM; iOS - https://itunes.apple.com/in/app/despicable-me-minion-rush/id596402997; Amazon - http://www.amazon.com/dp/B00DJFIMW6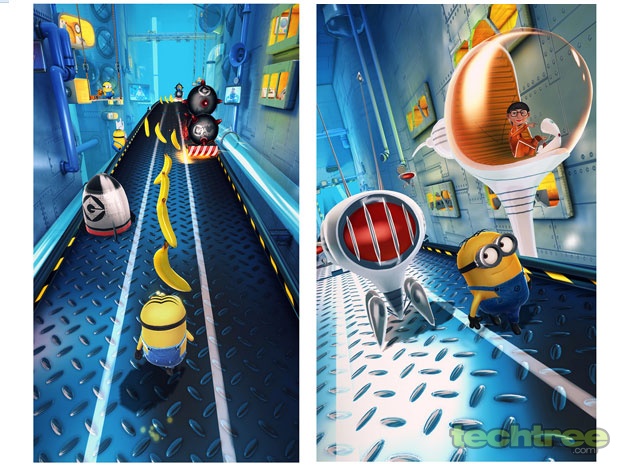 TAGS: Internet, Gaming, Apps, Downloads, Movies, Android, iOS