Only 100 SMSes Per Day From 27th September | TechTree.com
Only 100 SMSes Per Day From 27th September
TRAI decides to limit the number of daily messages to curb spam.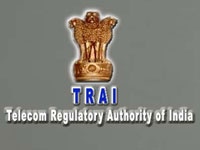 Come 27th September, the Telecom Regulatory Authority of India (TRAI) will limit the number of SMSes sent per day from a mobile phone to 100. While the measure has been taken to curb spammers who bombard users with unwanted messages about topics ranging from hair loss to real-estate deals, it's SMS junkies who will suffer the most. While the move will not affect those who prefer making calls, but it will certainly mean a higher mobile bill for those who depend on texts for communication. TRAI has argued that there are not many subscribers who send more than 100 SMSes per day, and hence this measure is not counter-productive.

However, it's a well-known fact that TRAI has not been very successful with its DND (Do Not Disturb) facility to keep pesky telemarketing calls at bay, and with several websites offering free SMS services, I won't be surprised if this ill-intentioned move also fails to take off.
TAGS: Telecom, Government, Security, Jayesh