Your Pet Dog May Soon Become Verbal | TechTree.com
Your Pet Dog May Soon Become Verbal
The project will enable helper dogs to help the blind, detect bombs, and do other things better.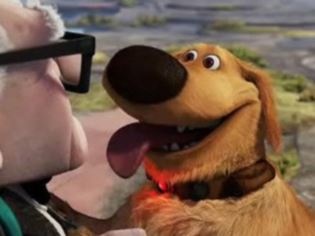 Remember the animated movie Up, where an army of dogs could speak (rather than bark), thanks to hi-tech collar around their necks? Well, this could soon be a reality, or at least the FIDO project created by Georgia Institute of Technology, USA, seems to affirm. FIDO (Facilitating Interaction for Dogs with Occupations), may seem to be an April Fool's Day joke that came in too late, but it is in fact a credible project as Thad Starner, a technical manager for Google Glass is also said to be associated with it. However, the project is not funded by Google in any way.
With the project FIDO, helper dogs will be fitted with electronic vests that will allow them to communicate crucial information (and not actually talk), during bomb detection, helping the blind, or diagnosing a disease. The collar has sensors, which the dog can activate by biting, tugging, or pulling it, thus conveying different messages in the form of tones. This will allow them to communicate critical information more effectively, and in a way that is more comprehensible to humans.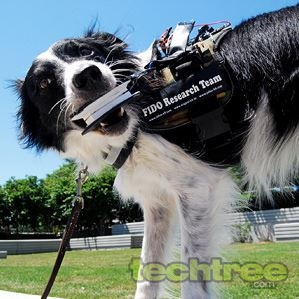 On a lighter note, you may remember BowLingual from 2002, which was a similar innovation but instead, consisted of a hand-held receiver/controller with an LCD screen that displays the information received from a wireless microphone transmitter attached to the dog's collar. Developed by Japanese toy company Takara, it was lauded a lot, with Time Magazine awarding it "Best Invention of 2002", and its inventors were awarded Ig Nobel Prize for "promoting peace and harmony between the species". It was followed up by Meowlingual, for cats. Of course, reviews revealed that they didn't really work as claimed, often sending out false signals with the microphone detecting stray sounds as real barks and meows.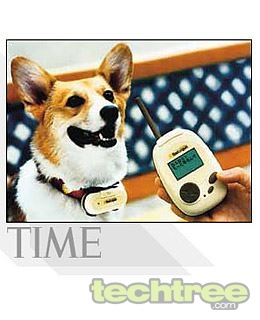 FIDO however, is a more serious approach in the same direction, with nobler motives and with improvement in technology. It should work better, but that will also depend on how well the dog learns to use this gizmo. While it is still in the experimental stage, technological advancements may allow canines to finally talk in a way understandable to humans. And if this canine-wearable gadget does reach your home, then depending on how you have treated your pet, it could be a time to rejoice or payback time.