Nokia HERE Apps Coming Soon To All Windows Phone 8 Handsets
The offline maps and navigation service will be made available by this weekend in several countries but not yet in India.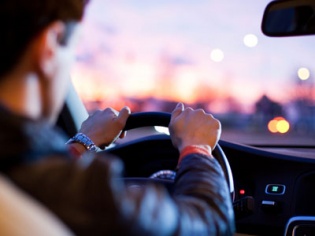 Nokia has announced that its HERE mapping service will be made available to all Windows Phone 8 handsets in several countries. Until now, this service was exclusively available only to Windows Phone 8 handsets from the Finnish mobile maker. Users with WP8 handsets will be able to download the apps for this service at Windows Phone Store by this weekend. However, it is disappointing to know that India not on the list, despite being one of the fastest growing Windows Phone market. The HERE service consists of a bunch of apps that allow offline map navigation, which basically means that you can use your smartphone with GPS to navigate, even without a data connection.
HERE Drive is a turn-by-turn navigation system that uses the offline (and online) HERE Maps and will be free, regionally. Global navigation will require you to upgrade to HERE Drive+, for a price. Also releasing, will be HERE Transit, which shows directions, travel times, and arrivals for public transportation, and this will also be available for free in select countries, which include Canada, France, Germany, Italy, Mexico, Spain, UK, and US. Nokia has been paying attention to India as we have seen with the recent Asha launch event in New Delhi, but it is not clear why the Finnish manufacturer has been turning a blind eye to one of the fastest growing Windows Phone markets as far as WP handsets from other manufacturers are concerned, namely HTC. While India yet again remains ignored, we can only hope that Nokia opens up its eyes to the ground reality and does the right thing, soon.
Update: HERE has confirmed from its official Twitter account that while HERE Maps will be made available for free for non-Lumia Windows Phone 8 users in India, you will have to pay Rs 2495 for HERE Drive+. HERE Transit will be released only after it is determined that coverage is strong enough in the country and it did not specify if that will be free or paid. Here is the Twitter conversation regarding the same.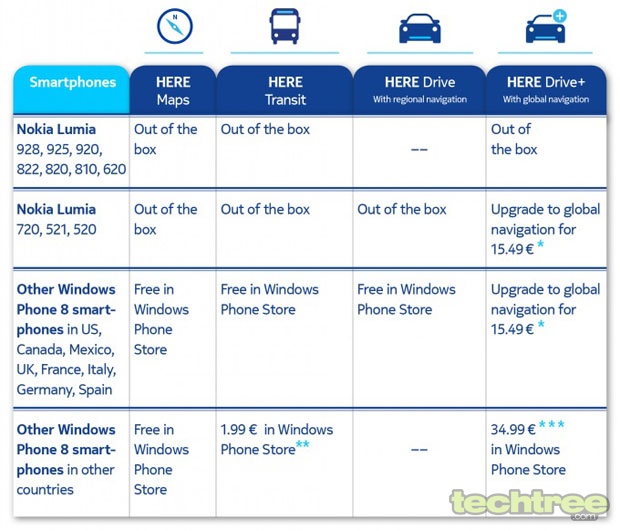 TAGS: Software, Apps, Nokia, Windows Phone