iBall Launches Slide 3G-9728, Its New Calling Tablet
The 9.7" Android 4.1 tablet with 1 GHz dual-core processor, and 1 GB RAM has been priced at Rs 14,500.
iBall has unveiled a new voice-calling tablet under its Slide series, called the Slide 3G-9728. Sporting a 9.7" display, this tab is powered by a dual-core processor, and has a 1 GB of RAM. iBall's Slide 3G-9728 is priced at Rs 14,500 (online), and the slate supports 3G connectivity (WCDMA). The tab runs Android 4.1 Jelly Bean operating platform, and has a 5 MP rear camera. Had iBall packed in a quad-core processor, then this new slate would have directly competed with the recently-announced Zync Quad 10.1 quad-core tablet, worth Rs 14,990. Going by that alone, its pricing is a bit steep.
The technical aspects of the iBall Slide 3G-9728 includes:
9.7" capacitive multi-touch display having 1024x768 pixels.
Android 4.1 Jelly Bean operating platform.
1 GHz Cortex A9 dual-core processor.
SIM-Card support (voice calling).
5 MP rear camera, and a front VGA camera.
1 GB DDR3 RAM.
16 GB internal storage (14 GB user accessible).
MicroSD card slot for expansion with support for up to 32 GB.
Bluetooth, Wi-Fi, 3G, microUSB connectivity.
6000 mAh battery.
The tablet also comes with a built-in FM radio. We haven't reviewed the device as yet, so we'll make an opinion about it when we do. That being said, iBall could have packed in more, considering today's trend of multi-core CPUs and more RAM.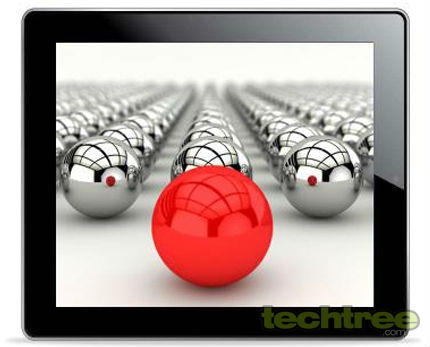 TAGS: iBall, Tablets, Android, Jelly Bean