Download: MEGA (Android, iOS) | TechTree.com
Download: MEGA (Android, iOS)
Provides 50 GB cloud storage to users, along with automatic syncing of photos and videos with the cloud.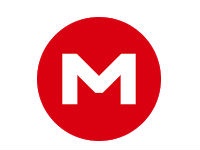 For those of you who fret about lack of internal storage on your Android smartphones, check out the MEGA cloud storage app. The app offers 50 GB of free cloud storage, and functions somewhat similar to services such as Dropbox. MEGA also syncs with your smartphone's camera, so you can upload all your photos and video content automatically to the cloud.
Users can also create folders within their cloud space to organise content, and create public links for files to share with your peers. The MEGA application, available only for Android users now, but the app is expected to be available for iOS soon too.
Update: The app is now available for the iOS platform as well. Check out the details below.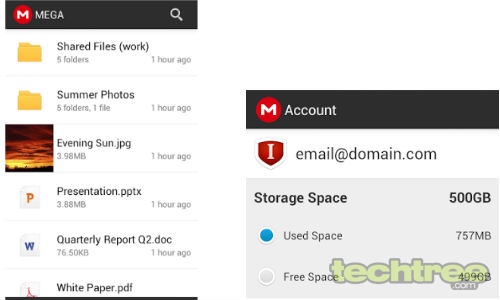 Publisher: Mega Limited
Price: Free
Size: 2.1 MB, 3.5 MB
Platforms: Android 2.3 and above, iOS 6.0 or later.
Download URLs: Android - https://play.google.com/store/apps/details?id=com.flyingottersoftware.mega; iOS - https://itunes.apple.com/app/mega/id706857885