Samsung Gobbles Up Boxee For $30 Million | TechTree.com
Samsung Gobbles Up Boxee For $30 Million
Korean electronics giant could integrate DVR tech in its Smart TVs.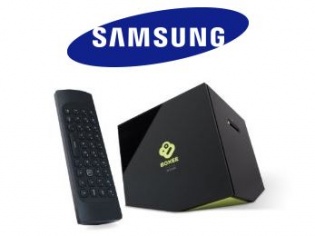 Samsung has confirmed that it has acquired Boxee for $30 million. The Korean conglomerate has taken over the New York based start-up and is likely to retain 40 of its employees. For those who came in late, Boxee is a streaming media and entertainment company that is known for its open source software and hardware media players. The Boxee website mentions that it "will be able to work on products that marry the best hardware and software in the TV space, products that will be used by tens of millions of people and will help to shape the future of TV". It also mentions that the Cloud DVR functionality of its media players will be discontinued from 10th July.
This acquisition has big implications for Samsung, which is now the leading manufacturer of TVs. As mentioned by Boxee, the newly-acquired technology can be integrated into its Smart TVs to make them "smarter". However, it is also possible that Samsung could be looking to bring out its own media players just like Sony has recently launched its 4K UHD networked media player with a 2 GB internal hard drive. Incidentally, Samsung Exynos 4412 quad-core chips are already powering a few Android media players such as the YW9300 Android TV box, so it will not be surprising if Korean company makes use of Boxee technology in media players, with its own branding. While we can keep speculating, only time will tell where Samsung is heading with the new acquisition.
TAGS: Samsung, Media Players