Leisure Suit Larry Reloaded Classic Remake On Sale
Classic game gets a classier remake from the original creator.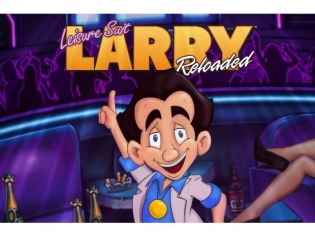 Leisure Suit Larry, a name that we haven't heard in a long time, and a name that brings back many ol' memories of DOS gaming in the days of 386/486 computers; has made a much wanted comeback. Now called Leisure Suit Larry Reloaded, it is a classic remake of Leisure Suit Larry in the Land of the Lounge Lizards. It follows the lovable loser Larry Laffer, who's a 40-year-old virgin in pursuit of losing his vir…err, finding true love.
Larry's original creator, the world-famous game designer Al Lowe, teamed up with Replay Games to bring this amazing, perverted game back to life — updated and expanded in every way imaginable! Leisure Suit Larry: Reloaded is the first major game to be released with funding by Kickstarter! Over 14,000 fans chipped in to bring Larry back to life.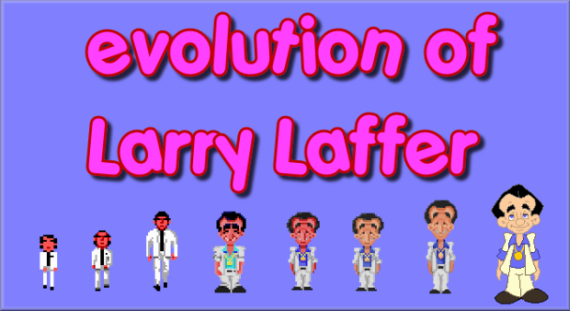 Image courtesy - larrylaffer.net
Replay Games says: "All we kept from the original game is the plot. EVERYTHING else is fresh and new including:
- Incredibly lush new high-res graphics! Explore all the seedy sights and sounds of Lost Wages, where fortunes and reputations go to die!
- A brand new musical score by Grammy-nominated and BAFTA Award-winning composer Austin Wintory! Fresh from completing the musical score to Journey, Austin composed the best music Leisure Suit Larry has ever heard!
- Everything in the game was rebuilt from the ground up, including all hand-painted backgrounds, characters, and state-of-the-art 2D animation!
- Thousands of hilarious new lines, gags, jokes, and dialogues, written by Al's old Sierra partner, Josh Mandel (aka the voice of King Graham from King's Quest)!
- New characters, new locations, new puzzles, and a major new love interest for Larry!"
The game is a digital download only from Replay Games and Steam for $19.99 (Rs 1200 approx) for Microsoft Windows platform and OS X. Also available for Linux, iOS, and Android platform.
We are very glad that older games are making a comeback such Monkey Island and Sam & Max. We are yet to see and are sorely missing classic games such Road rash. Let us know what games you'd like to see make a comeback.

Below is Leisure Suit Larry remake and the original DOS version