Samsung Announces Two Dual-SIM Androids | TechTree.com
Samsung Announces Two Dual-SIM Androids
Expected to hit the market early next year.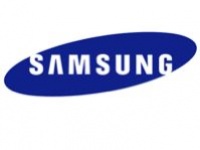 Samsung has added two new devices to its portfolio of Androids. The new entrants are the GALAXY Y DUOS and GALAXY Y Pro DUOS, and as their names suggest, both GSM phones have two SIM card slots. According to Samsung, the devices are targeted at youngsters who fancy dual-SIM support on the Android platform.

The GALAXY Y DUOS has an 832 MHz CPU and around 384 MB of RAM. It sports a 3.1" touchscreen with pixel dimensions of 320x240. Other bells and whistles include a 3 MP fixed-focus camera, Wi-Fi, GPS, Bluetooth, 3.5 mm jack, 1300 mAh battery, and 32 GB microSD card support.


The GALAXY Y Pro DUOS has a relatively smaller screen to accommodate a full QWERTY keypad. Apart from that, its other specs are similar to its sibling.


The phones will first hit Russian markets in January, eventually being rolled out to the rest of the world. As of this writing, the Korean manufacturer hasn't shed light on the pricing. However, looking at the features, it seems to be meant for the budget Android user.

TAGS: Mobile Phones, Samsung, Android, Multi-SIM, GALAXY, ck