Download: CEAT Tyre Assist (Android) | TechTree.com
Download: CEAT Tyre Assist (Android)
Free app could be a potential life-saver for bike commuters in the monsoon.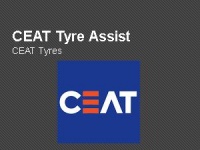 The CEAT Tyre Assist is a free app for Android users that can be a potential life-saver for bikers in the monsoon. The app provides tips on how to take care of tyres, how to be safe on the road, and how to save fuel. There is a tyre selector and pressure index to tell you about the tyre size that is compatible with the your bike and the ideal tyre pressure for such tyres. The parking reminder option saves your parking location with Google Maps geo-tagged photo, and directs the user to the location using Google Maps from within the app.
You can tag clogged roads that get reported and saved into the database. You can also rate roads based on pothole density riding to help other users. In case of a breakdown, the app informs you of the nearest CEAT dealership and shops, repair and tow services, police station, hospital, etc, and all the information is indicated on the map. A mileage tracker generates reports and there are reminders for oil change, tyre change, vehicle servicing, etc. For the free tyre check-up being offered by CEAT as part of Monsoon Smart, the app will send out an alert when the user is approaching a check-up centre. In case you are interested, there is also a Road Sign Quiz that will help you find out how conversant you are with road signs.
Publisher: CEAT Tyres/LogicTreeIT
Price: Free
Platform: Android
Size: 3.3 MB
Download URL: https://play.google.com/store/apps/details?id=com.logictree.ceatapp&feature=search_result#?t=W251bGwsMSwxLDEsImNvbS5sb2dpY3RyZWUuY2VhdGFwcCJd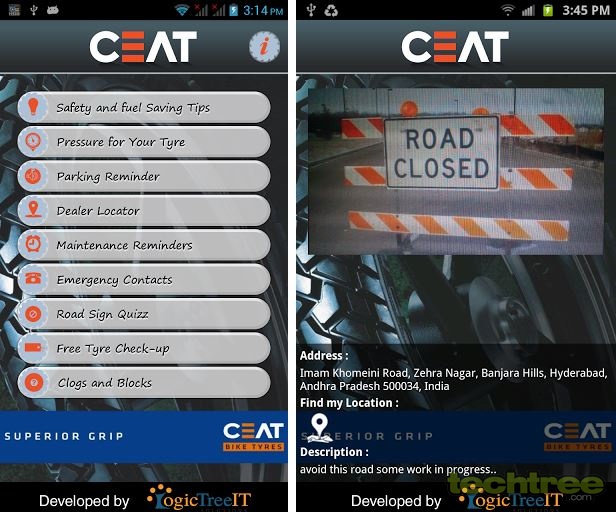 TAGS: Downloads, Apps, Android, Transportation