Download: Imgur - official app (Android) | TechTree.com
Download: Imgur - official app (Android)
Sharing memes from your mobile phone just got easier.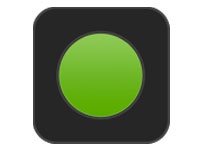 Those who missed sharing memes and other viral images via Imgur from their Android devices are now in luck. The official app for the online photo sharing service has finally exited the beta stage and gone live on Google Play. With this app, you can browse for and share images, comment and vote for images, upload pictures, and submit entries to the Imgur gallery.
The app has drawn a lot of ire from users because it isn't exactly very stable. We hope that after being in the beta stage for long, the makers come up with bug fixes fast; after all this will make sharing memes on WhatsApp and other such services quite easy.
Publisher: Imgur
Price: Free
Platform: Android
Size: 1.1 MB
Download URL: https://play.google.com/store/apps/details?id=com.imgur.mobile