eTechies.in Provides Extended Warranty For Smartphones And Tablets
One-year packs cover even normal wear and tear, in addition to electrical and mechanical failures.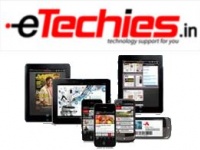 eTechies.in, the company that provides door-step and online repair services and technical support for various gadgets, will now provide extended warranty on smartphones and tablets. The manufacturer warranty, which is usually limited to one year, can now be augmented by "Extended Warranty Care Pack" for an additional year. This covers any mechanical and electrical failure in the tablet or smartphone. It also includes "free door-step pick and drop facility" for any product.
The warranty also covers products affected by normal wear and tear and mechanical factors such as heat, dust, and humidity, which is usually not covered by the manufacturer. The affected product is taken by eTechies.in professionals to the nearest Technical Repair Centre. The product is then repaired or replaced with an equivalent. While one year packs are available, the user can always buy one more pack by the end of duration of the first extended warranty pack to avail an additional year of warranty. eTechies.in "Extended Warranty Care Pack" is available all over the country at major e-tailers, as well as at the eTechies.in online portal. The cost of the warranty depends on the product. With a history of bad customer support as is evident from the readers' comments from our previous e-Techies article, we only hope that the company will mend its ways and offer better customer support.
TAGS: Mobile Phones, Tablets, E-Commerce