Ferrari By Logic3's New Headphones Scuderia P200 Now In India | TechTree.com
Ferrari By Logic3's New Headphones Scuderia P200 Now In India
The premuim styled headphone costing Rs 19,000 in India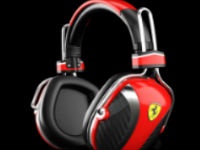 Logic3, a multimedia accessories brand, has officially launched the new Scuderia P200 Headphone in India. The headphone is distributed throughout the country by Sahil International.
The "Scuderia 200 headphone" combines Ferrari's characteristic style and personality with cutting edge technology by its manufacturer. It sports a new design, and falls in the category of over-the-ear headphone. The device is said to follow the inspiration and passion of the Scuderia Ferrari racing team. Scuderia 200 headphone features robust machined crafted metal arms and carbon fibre textures to ensure durability and quality, and even provides soft ear pads constructed from enhanced breathable materials to ensure maximum comfort.
Along with the new design mechanism, the P200 includes a 50mm driver within an open back design and vented enclosure for ultra-bass. It includes technology suited for all the latest devices; a 3-button and 1-button in-line remote for the latest mobile & MP3 devices. All cables provided with the P200 are anti-tangle and detachable. The Ferrari By Logic3 Scuderia P200 Headphones are available in India, at a retail price of Rs.18,990 according to the press release.
Stefano Saporetti, Head of Licensing at Ferrari, says "The latest additions to the Ferrari by Logic3 collection captures Ferrari's characteristic style and personality, and continues to reflect Ferrari's own commitment to the highest performance and quality."
Mr. Sahil Sani, CEO, Sahil International, says "The latest addition to the Ferrari by Logic3 collection, the brand new Scuderia P200 Headphone is a treat for all Ferrari fans. The design cues from the pits headphones used by the Ferrari F1 team. The advance technology makes it suitable for all the latest devices making it a must have for all the Ferrari fans."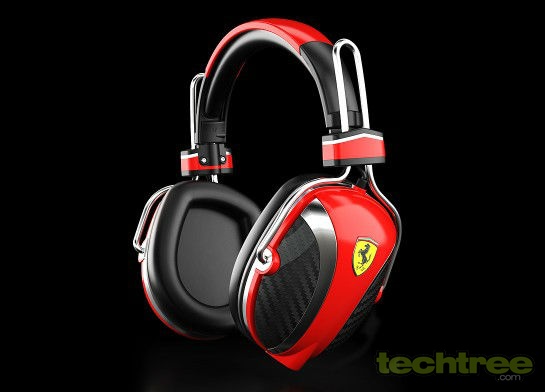 TAGS: Headphones, Audio, Home Entertainment