Microsoft Launches MS Office for iPhone; Not Up On India Store
Also available to Office 365 account holders, no news on when it'll roll out to India Store.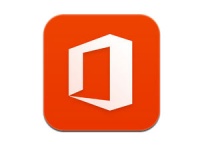 Microsoft has finally brought its popular MS Office suite to the iOS platform, but with a lot of riders. For starters, it is not available on the India iTunes store, it's not iPad-compatible, and doesn't work without an Office 365 subscription.

Now you need to consider that a 4" screen is not really designed to be a full-fledged workstation. Despite that, the free-to-download Microsoft Office Mobile app lets you edit and create documents, which is well-suited for last-minute fixes. Moreover, you can not only view presentation slides, but also create/edit them. However, users seem to have expected a fully functional office suite on their handsets, which can be seen with the mostly negative comments left on the app listing page on iTunes. We do expect an iPad-friendly version to iron out such kinks; after all with a larger screen you can do a lot more. That being said, not very many people may use tablets for productive work anyway, so your mileage may vary.

The app supports the SkyDrive service and if you have Office 2013 on your PC as well, it offers the "resume reading" option where you can read a Word file where you last left off. Plus you can also work with documents in the offline mode, saving you data usage when on the move. Compatible with iPhone 4, 4S, 5, and iPod Touch 5th Generation running iOS 6.1 or later, we can comment on how good it really is when we give it a whirl.

Considering that the service is finally up and running for iOS devices, it can only get better with subsequent updates. If only we can be patient until then, and not buy an alternative app while we wait for Microsoft to catch up.